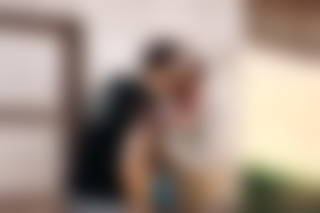 A fair purchase price is key to motivating farmers to continuously improve the quality of their coffees, so they can increase their income and quality of life in the long term.
We pay high prices for high quality, irrespective of what coffee prices are doing on the world market. The FOB (free on board) amount we paid to the coffee farmers at the origin was 64 % above the Fairtrade minimum price of $1.60/lb (including the $0.20/lb social premium of the seal) and 106 % above the ICO (International Coffee Organization) world market price in 2017.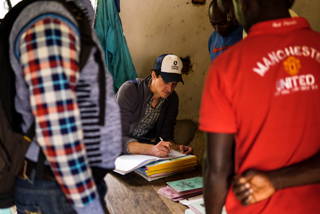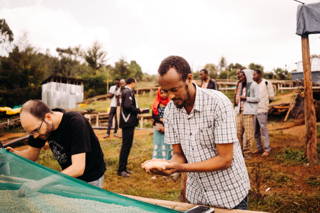 The different prices we pay
The lowest FOB was $1.68/lb for our Buna Dimaa (origin: Ethiopia, Colombia) and the highest was $4.90/lb for our Rungeto (origin: Kenya). A high price is important to sustainably motivate our local partners to grow coffee and maintain the high the quality of their coffee.
The importance of improved quality
For example, our partner cooperative COOCAFE was able to finance a quality lab with the quality premiums we paid. With this lab it's possible to further the coffee knowledge of farmers. Since this year, for example, the effects of different cultivation methods and plant varieties on the taste of coffee can be continuously analysed in the lab. So step by step our partners can consistently improve quality. As part of the value chain project, we are working on improving coffee quality, which will enable farmers to achieve higher purchase prices on the market.
The way we see it, the higher the income coming in from high quality coffee, the better the living conditions for those who grow it.